---
WELCOME TO GUOSONG MACHINERY PARTS
---
ABOUT US
---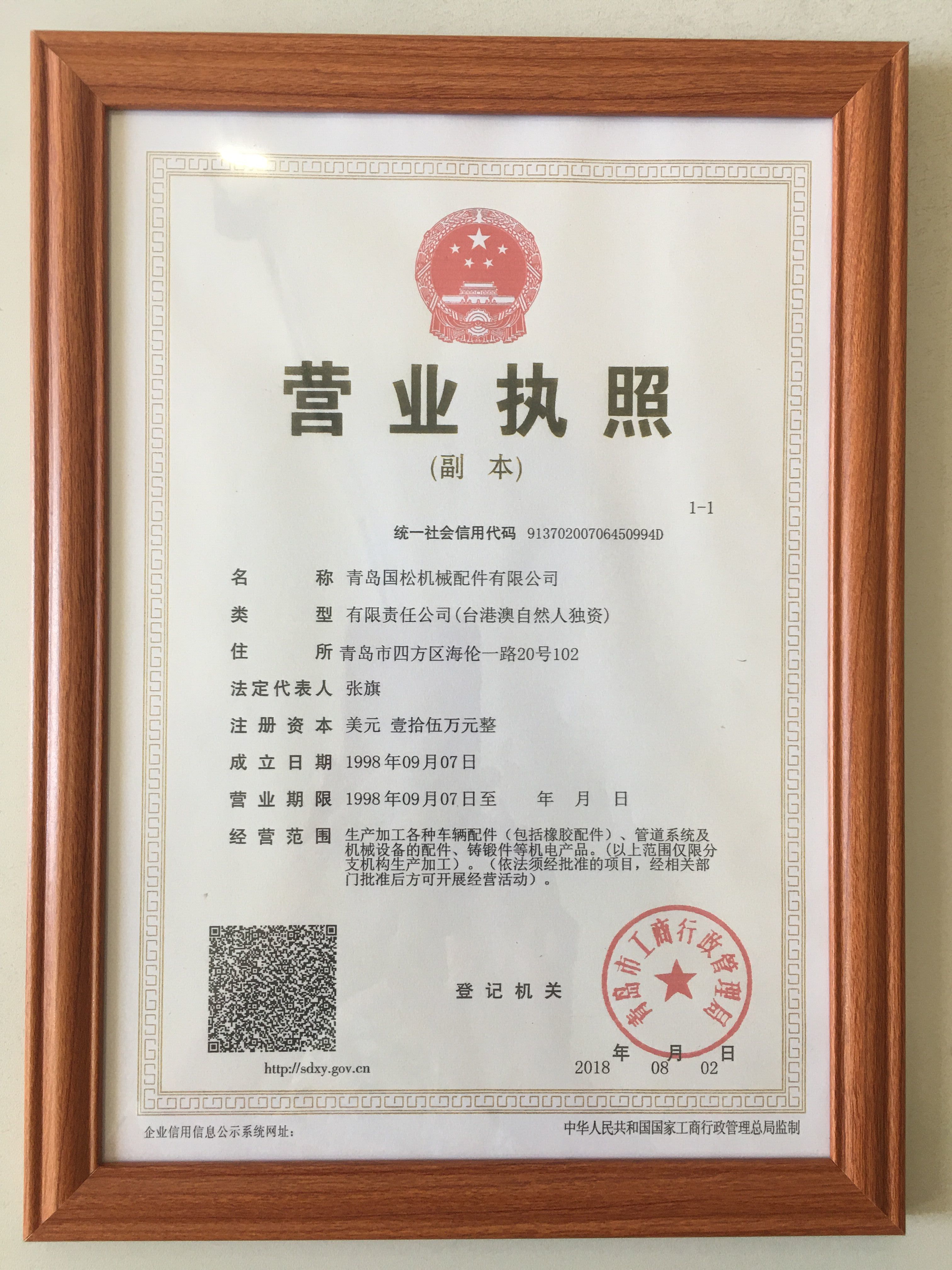 Qingdao Guosong Machinery Parts Co., Ltd (QDGY)is established in 1998 with a registered capital of 150,0000 dollar .
•
- 1998-2000 specifically supply hose for domestic, Market Share is more than 30%.
•
- 2000-2004 started to export automotive brake hose.
•
- 2005 started to products brake hose assembly and fittings.
  Brake hose factory moved to Hebei Province
  The hose factory located in Hebei was certificated ISO9001
  Bought welded steel pipe factory in Qingdao, and began to export steel pipe
  We certificated the TS16949 quality management system certificate.
•
- 2006 Establish the second fitting factory
•

Employee:
Head office:15 staff
Brake hose assembly factory:60 staff
Hose factory: 80 staff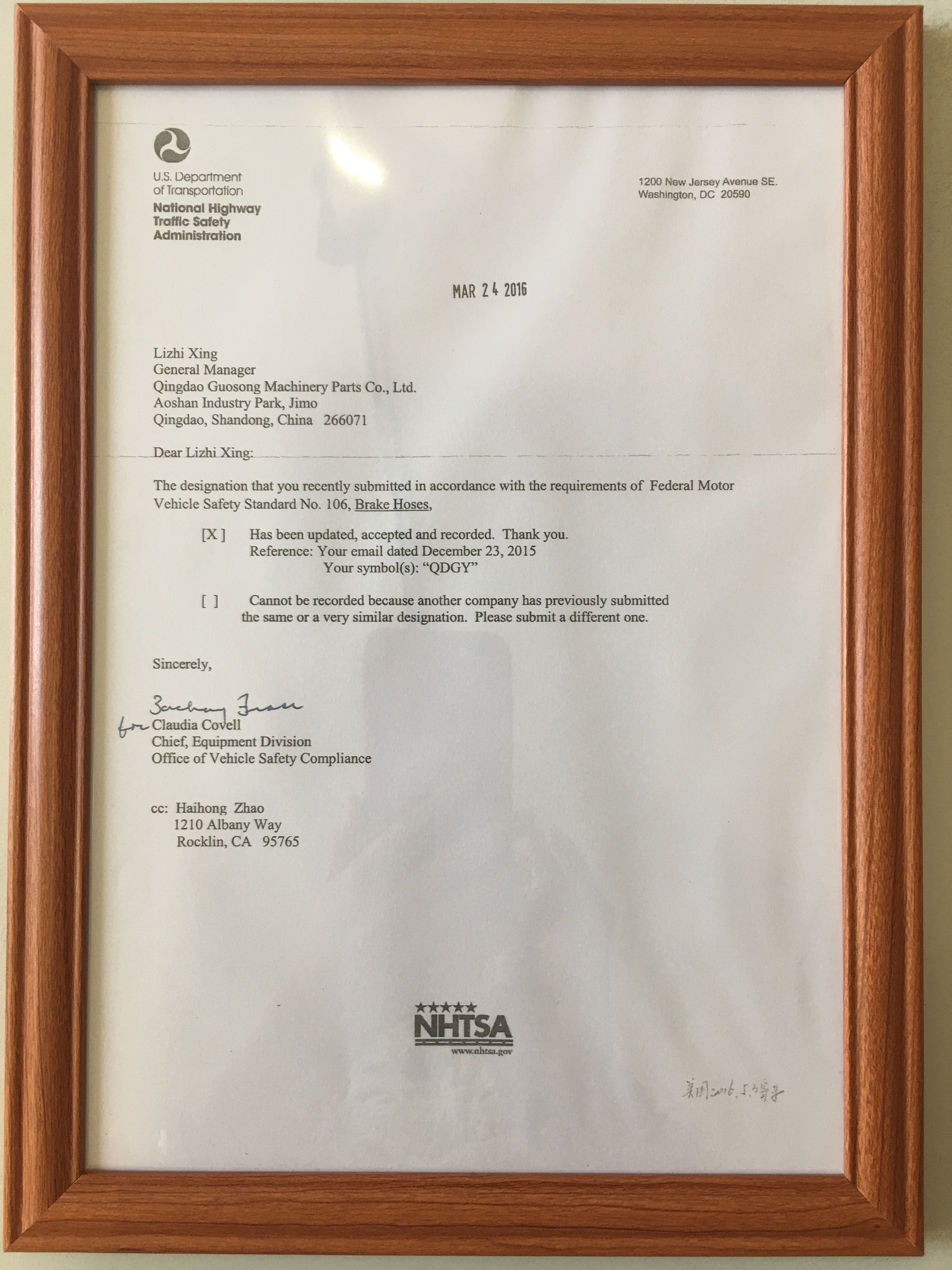 Fitting factory: 60 staff
Steel pipe factory:30 staff

•

Capacity:
Brake hose assembly: 1 million pieces/year
Brake hose: 2 million meter/year
Fitting:2 million meter/year
Steel pipe: 200 ton per year

•

Research and development:
There are more than 50 new products of research and development each year
•

Annual sales:
In the last three years, QDGY keep a steady line of sales growth.
• Certificate:
QDGY get DOT ceritificate on May 2016, so brake hose are sold very well in America market.
QDGY get IATF16949 certificate on April 2019, the brake hose quality meet OEM market quality demand.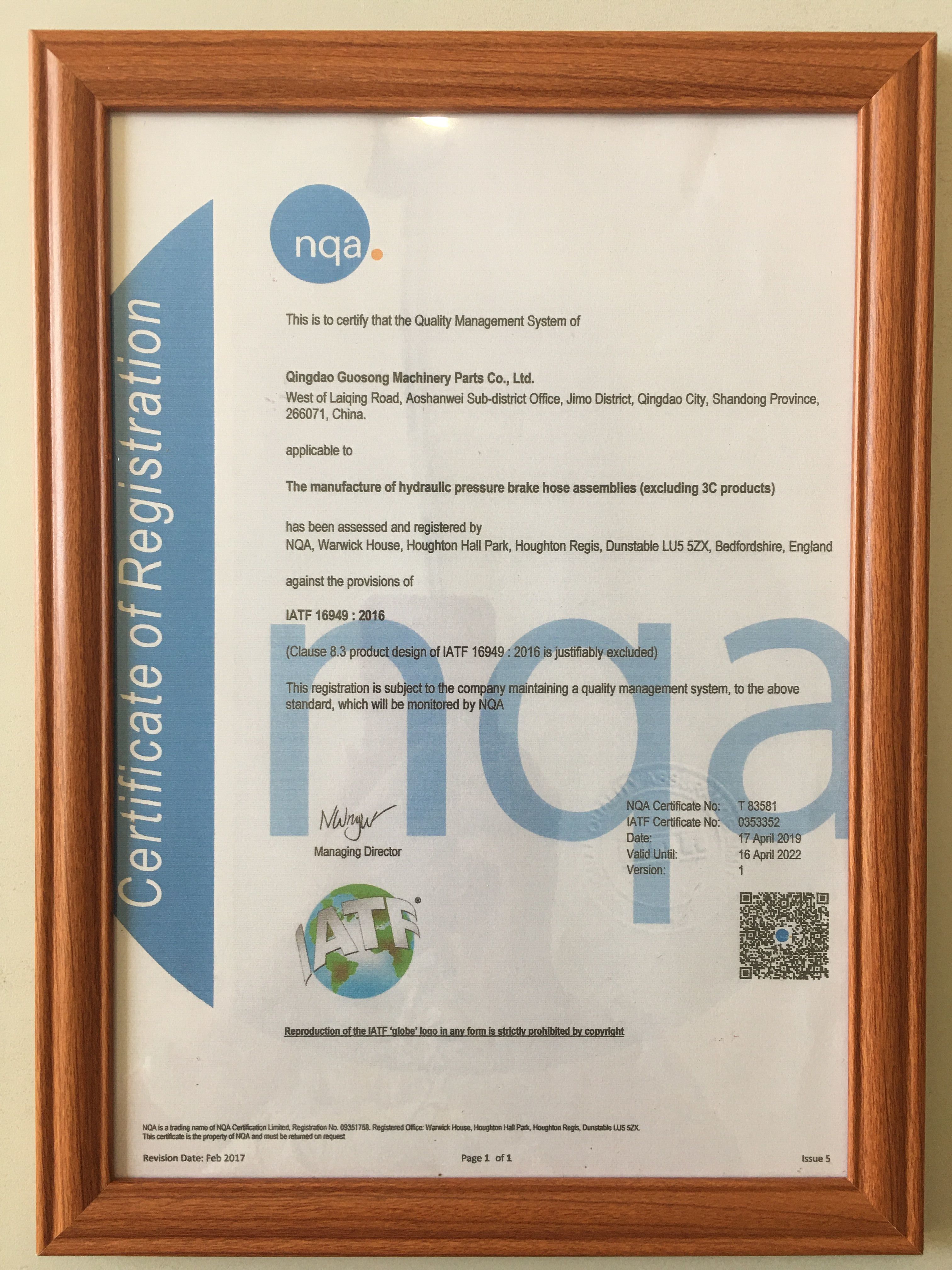 QDGY get ISO9001:2015 ceritificate from NQA